Help Homeless - CrowdFunding
Help Homeless
Equities traded mixed in Asia on Wednesday as investors took stock of the recent risk-asset rally and awaited clues on the next steps for monetary policy from the Federal Reserve. The dollar resumed its recent decline.
Shares dipped in China and Japan. Benchmarks in Hong Kong and South Korea fluctuated, while Australia edged higher. S&P 500 futures rose after the index on Tuesday halted a surge that drove it into the black for 2020, with a drop of 0.8%. The Nasdaq 100 briefly topped 10,000 as Apple Inc. jumped on news it's preparing to announce a shift to its own main processors in Mac computers. Treasuries were flat.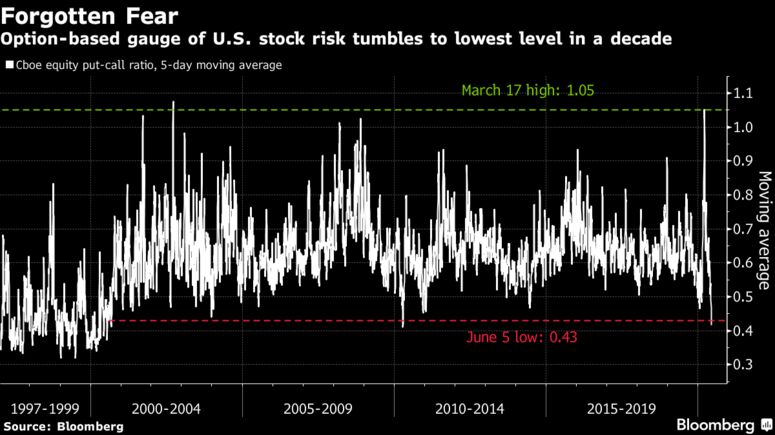 After a record-breaking rally that added over $21 trillion to global stock markets, technical indicators suggest a pullback may be overdue. Sentiment toward U.S. equities swung to extreme confidence from equally extreme fear in less than three months.
There is no any document attached.
Help Homeless - CrowdFunding

Help Homeless

Description

Equities traded mixed in Asia on Wednesday as investors took stock of the recent risk-asset rally and awaited clues on the next steps for monetary policy from the Federal Reserve. The dollar resumed its recent decline.

Shares dipped in China and Japan. Benchmarks in Hong Kong and South Korea fluctuated, while Australia edged higher. S&P 500 futures rose after the index on Tuesday halted a surge that drove it into the black for 2020, with a drop of 0.8%. The Nasdaq 100 briefly topped 10,000 as Apple Inc. jumped on news it's preparing to announce a shift to its own main processors in Mac computers. Treasuries were flat.

After a record-breaking rally that added over $21 trillion to global stock markets, technical indicators suggest a pullback may be overdue. Sentiment toward U.S. equities swung to extreme confidence from equally extreme fear in less than three months.

Documents

There is no any document attached.

Updates

Comments